30 juni 2023
Residence permits for paid employment
If you plan to work in the Netherlands, you may need a permit or visa. The Dutch government has multiple permits available, which can be overwhelming to determine which one applies to you. Therefore, this article provides a brief overview of all the residence permits required for paid employment.
Single Permit (GVVA)
The single permit, also known as the GVVA (Gecombineerde Vergunning voor Verblijf en Arbeid) is a residence and work permit that is required for employees who are not citizens of an EU/EEA country or Switzerland. It allows for professionals from a foreign nation to live and work in the Netherlands for a period of time. The GVVA is issued by the Dutch Immigration and Naturalization Service (IND). The permit approval process depends on various factors such as the nature of the job, the qualifications of the employee, and whether there are no Dutch candidates available for the position. It is important to keep the following jobs or situations in mind for which a GVVA is required.
Paid employment
If you are coming to the Netherlands to work in paid employment, you will need a GVVA. This includes any type of paid employment, whether it be full-time or part-time. The conditions that you meet include standard requirements, income criteria, and being employed by a company registered in the Commercial Register of the Chamber of Commerce. Additionally, your employer must provide you with a regular salary according to the collective labor agreement for your organization or company and arrange suitable housing for you.
Employee in the Asian Hospitality Industry
The Asian hospitality industry, serving in the following cuisines: Chinese, Indian, Indonesian, Japanese, Korean, Malay, Thai, Tibetan and Vietnamese. Those who will be employed in this industry in the Netherlands will also need a GVVA. The employee must provide various documents as part of their GVVA application, this includes their passport and proof of qualifications or experience in their field.
Depending on your situation, you may also have to consider the following;
A labor market test.
You may need to undergo a medical examination and provide evidence of health insurance.
Spiritual minister or pastor
For those seeking to work as a spiritual minister or pastor in the Netherlands, there are several requirements that must be met:
You must have a job offer from an employer who is registered with the Dutch Chamber of Commerce.

Additionally, you will need to provide evidence that you meet specific educational requirements related to your field of work.

You must have completed theological education equivalent to at least bachelor's level at an accredited institution.

You must also have relevant experience working as a spiritual leader or pastor.
Monastery or missionary
A GVVA is also required for employees working in a monastery or missionary organization. A Good Conduct and Behavior Certificate may be required, as well as additional documentation or background checks.
Employee of an international non-profit organization
Employees of international non-profit organizations who are coming to work in the Netherlands will also require a GVVA. The GVVA application must be submitted by the employer of the NGO to the Immigration and Naturalization Service (IND). The process can take some time, so it is important to arrange this as soon as possible.
Employee in art and culture
Artists and performers who want to come to the Netherlands to perform or exhibit their works will also need a GVVA. Professionals in art and culture include dance, classical music, opera, musical, theatre or stage. In addition to obtaining a GVVA permit, artists may also need special visas depending on their country of origin.
Employee supplying goods to a foreign company
If an employee is starting work as an employee connected with delivering goods to a foreign company, they will require a GVVA. In addition to obtaining a GVVA, employees supplying goods to foreign companies must also ensure that they comply with relevant laws and regulations regarding trade and transportation. This may include obtaining necessary licenses or permits for exporting certain types of goods or complying with customs regulations when transporting goods across borders.
Employee of goods supplied by foreign company
When one is working with assembling and repairing equipment supplied by a foreign company it will also require a GVVA. First, the employer needs to apply for an MVV (Provisional Residence Permit) on behalf of the employee at the Dutch embassy or consulate in their home country. The MVV is granted only if the employee meets certain conditions, such as having a valid employment contract with the foreign company and sufficient funds to support themselves during their stay in the Netherlands. Once the MVV is granted, the employee can travel to the Netherlands and apply for their GVVA within two weeks of arrival.
Employee intra-group secondment
Those who are transferred, but not subject to intra-corporate transfer rules, from an international group to the Netherlands as trainees, key personnel, or specialists will need a GVVA. Intra-corporate transfer (ICT) rules apply to non-EU nationals who are transferred from an international group to the Netherlands for a period of time. The ICT visa allows these individuals to work in the Netherlands without needing a separate work permit. To qualify for an ICT visa, certain conditions must be met such as having been employed by the same group abroad before transferring; possessing specialized knowledge required for the job; and earning a salary that meets specific criteria set by Dutch law. If an employee does not meet the requirements for an ICT visa, they may still be eligible for a work permit under other categories such as Highly Skilled Migrant Program (HSMP), European Blue Card (EBC), or the Dutch-American Friendship Treaty (DAFT).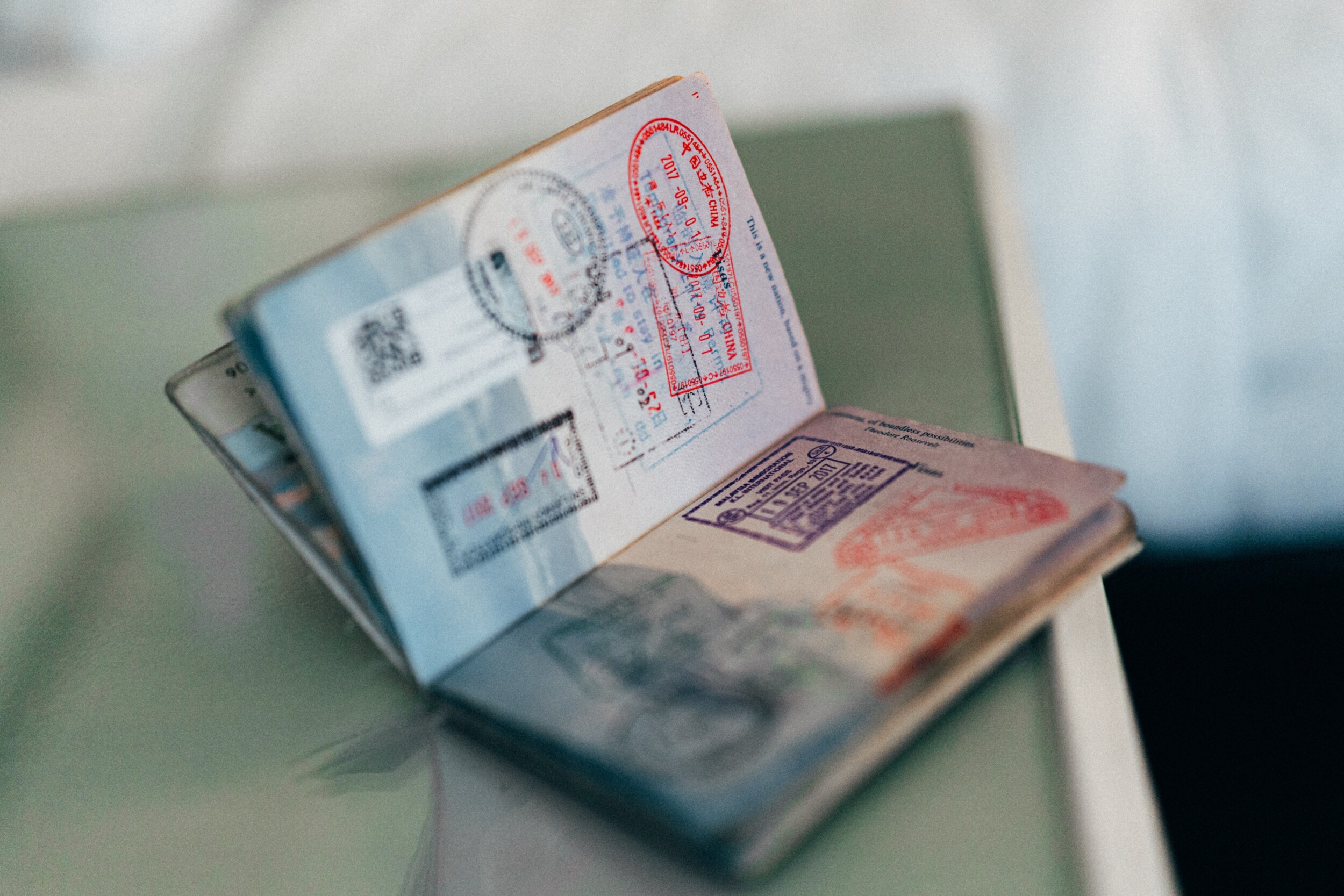 Requirements
It's important to understand that there are certain requirements for obtaining these visas and permits. For example, for each of the residence permits mentioned above, either high skills, scarcity of workers, passing the civic integration exam abroad or a minimum income is required for granting the permit.
Residence permit for paid employment (not the single permit)
For those who do not require a GVVA but still need a work permit, they can apply for a residence permit for paid employment. This can be done if they are working in specific jobs such as:
Mass media correspondent

Non-privileged military or civilian personnel

Under a Headquarters Agreement

On a Dutch seagoing vessel or mining installation

Spending leave in the Netherlands after work on a seagoing vessel or mining installation

Recovering from illness after work on a seagoing vessel or mining installation

Looking for work on a seagoing vessel or mining installation or allowed to work without a work permit (TWV).
Overall, it's important to understand the requirements and regulations surrounding visas and permits when coming to the Netherlands to work. The GVVA serves as an efficient way for foreign employees to legally work and reside in the country while providing opportunities for individuals with necessary skills to positively contribute to the Dutch economy.
In need of help obtaining a work visa in the Netherlands?
The process of obtaining a GVVA can be complex and time-consuming, involving several steps such as submitting an application, providing relevant documentation, attending interviews, and undergoing medical examinations. Therefore, it is important for both employees and employers to plan ahead and allow sufficient time for the application process.
Fortunately, Employer of Record in the Netherlands can help you figure out which permit applies to you and how to go about the application process. If you are interested in learning more about our services, get in touch with us or create a profile to see what Dutch Employer or Record can do for you.